Snow Plows Lot Pro 9' Standard Operating System with Hands Free Plowing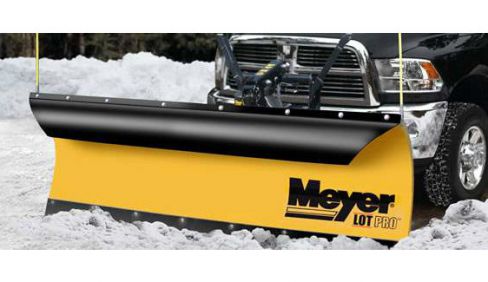 Double tap to zoom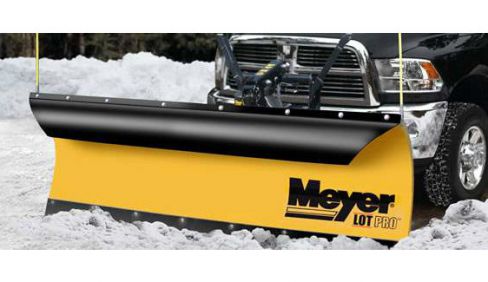 Features
Performance
The Results You Want in Less Time
The Lot Pro™ features the tallest and most aggressive contractor-class moldboard on the market. Thirty-two inches tall with a 75° attack angle, Lot Pros deliver better overall snow clearing performance in less time. Plus, its aggressive attack angle allows for superior back-dragging performance.
Reliability
In the snow plowing business, downtime is not an option. That's why the Meyer Lot Pro is built using Reliable Over-time Construction (ROC)… the detailed things we do to make our plows more rugged and reliable. ROC is the result of manufacturing improvements and state-of-the-art technology combined with stringent quality control procedures.
Ease of Use
Choice of Two Operating Systems That Make Your Job Easier
Meyer is pleased to offer two operating systems: The all-new Standard Operating System™ and the EZ-Mount Plus™ system. The Standard Operating System* has been designed to provide industry-leading ground clearance and is equipped with an adjustable drop speed and Nite Saber III dual-halogen lights. The EZ-Mount Plus system offers premium features such as self-diagnostics and hands-free plowing. Both conveniently attach or detach in under a minute and leave the vehicle with an off-the-assembly line appearance when not attached.
Specifications
Type: Full-trip
Vehicle: 3/4-ton trucks and larger
Construction: Steel 7'6" – 9', Poly 7'6" – 9'
Blade Model #:

Lot Pro 9' Standard Operating System with Hands Free Plowing

Blade Type:

Full-Trip

Moldboard Length:

9'

274 cm

Moldboard Height:

32"

81 cm

Moldboard Gauge:

12 ga

2,7 mm

Vertical Ribs:

6

Plow Trip Springs:

4

Cutting Edge:

1/2 x 6"

1,27 cm X 15,24 cm

Avg Width at Full Angle:

97"

246 cm

Angling Rams:

1-1/2" x 10"

3,81 cm x 25,40 cm

Weight Complete:

781
---