Snow Plows Lot Pro 7' 6" EZ Plus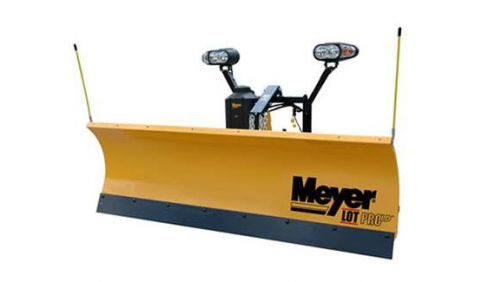 Double tap to zoom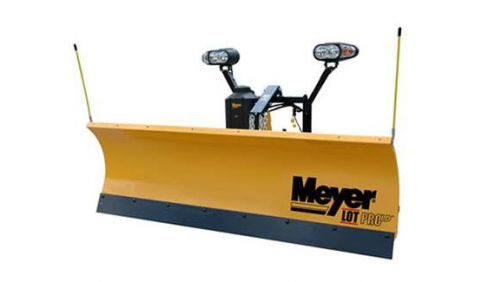 Features
Performance
Lightweight But Tough
The Lot Pro LD is strong in the right places. It's designed for ½-ton pickup trucks but is made with the same heavy-duty rams and hydraulic system as our full-sized snow plows and are assembled using Meyer's reliable over-time construction process.
Reliability
In the snow plowing business, downtime is not an option. That's why the Meyer Lot Pro LD is built using Reliable Over-time Construction (ROC)… the detailed things we do to make our plows more rugged and reliable. ROC is the result of manufacturing improvements and state-of-the-art technology combined with stringent quality control procedures.
Ease of Use
EZ–Mount Plus
When it's cold, wet and dark out, struggling with a stubborn snow plow is the last thing you want to do. That's why the Lot Pros EZ-Mount Plus™ mounting system conveniently attaches or detaches in well under a minute, and leaves the vehicle with an off-the-assembly-line appearance when not attached. Unlike competitors that have up to three plugs, the EZ-Mount Plus system comes with just one patented plug to connect/disconnect. And Meyer's free-standing jack stand allows you to adjust the plow's height on uneven our shifting surfaces for easy on/off.
Fleet Management
EZ-Mount Plus mounting systems are fleet-friendly because the Lot Pro LD and Super-V LD moldboards and controllers are interchangeable. Lot Pro LD moldboards can also be attached to our time-tested EZ-Mount Classic® mounting systems.
Specifications
Type: Full-trip
Vehicle: ½-ton pickups with snow plow prep packages
Construction: Steel & Poly
Blade Model #:

Lot Pro 7' 6" EZ Plus

Blade Type:

Full-Trip

Moldboard Length:

7' 6"

229 cm

Moldboard Height:

32"

81 cm

Moldboard Gauge:

12 ga

2,7 mm

Vertical Ribs:

6

Plow Trip Springs:

4

Cutting Edge:

1/2 x 6"

1,27 cm X 15,24 cm

Avg Width at Full Angle:

81"

206 cm

Angling Rams:

1-1/2 x 10"

3,81 cm x 25,40 cm

Weight Complete:

731 lbs
---